Watch Our
Machine Demo Videos
Keep coming back for more content as we add it to our video vault, great for watching our machines such as CNC, CO2 Laser, Fibre Lasers, Sheet Metal Machinery in action.  We will also be adding a how-to section in the very near future.  Stay tuned!
Watch our CO2 Lasers cut through materials like card, acrylic, mylar, MDF etc. Our CNC routers can process such a wide range of materials in different ways we don't think we will ever cut and engrave them all 🙂
Our Fibre Laser range covers your metal cutting ad profiling needs, see them in action cutting a variety of metals and thicknesses.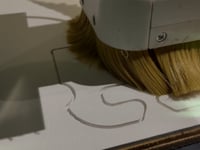 Fibre Board Demo - Spartan CNC
01:50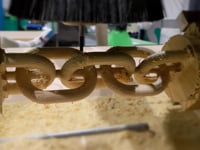 Wooden Chain - Rotary Engraving - Apollo ATC
01:18
30mm HDPE Parts - Spartan CNC Router
01:16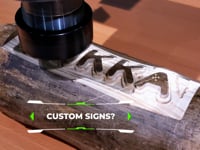 Custom Signs? Wooden Log CNC Engraving
01:36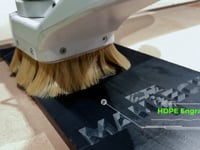 HDPE Engraving - Spartan CNC Router
01:35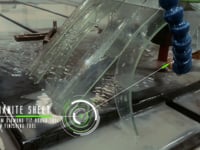 Stonetech CNC Routers - Granite Engraving
00:54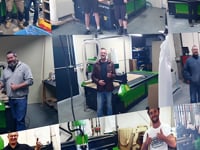 Spartan CNC Routers - a few customers
01:30
Apollo ATC - Quick Intro
01:17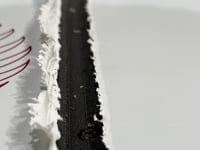 Spartan CNC - Acrylic Rebate/Cutting
01:46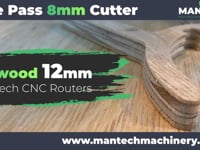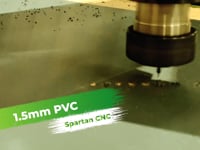 PVC Cutting - 1.5, 2, 3mm
02:03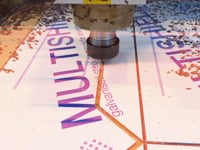 Galvanised Steel Composite
01:01
Aluminium Extrusion Cutting
02:07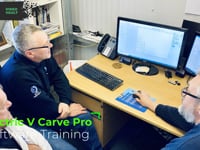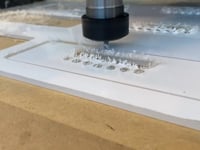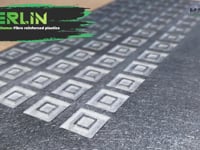 Fibre Reinforced Plastic 3mm
01:01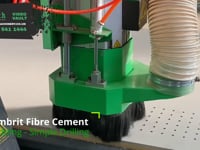 Cembrit Fibre Cement Drilling
00:57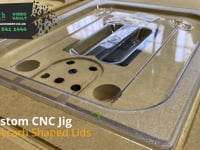 Custom Jig Manufacture
01:06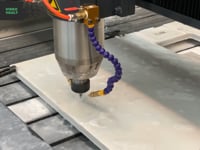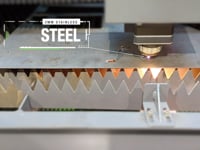 Titan T1 Compact Fibre Laser Cutter - Stainless Steel Wolf Art
01:54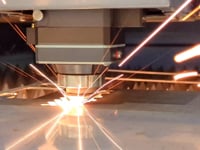 Fibre Laser Cutting - Geometric Honeycomb - Titan T1
02:58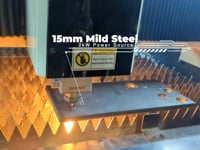 15 mm Mild Steel - 2kW Titan T3
02:06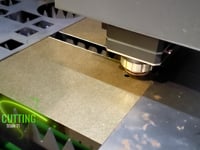 Titan Fiber Laser Cutting Small Mica Sheet components
01:45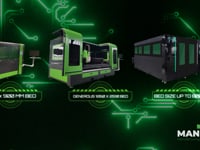 Titan Fibre Laser Flat Plate Series - Quick Introduction
01:15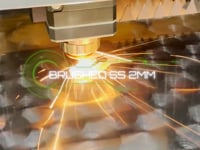 Brushed Stainless Steel - Titan Fibre Laser (1kW)
01:56
Titan Fibre Laser Flycut Test - T1 1Kw Steel & Aluminium - HD 1080p
20:39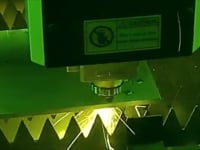 Titan Fibre Laser - 2kW - 8mm SS - HD 1080p
02:04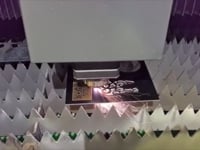 T1 1Kw 1.5mm Anodised Aluminium - HD 1080p
01:17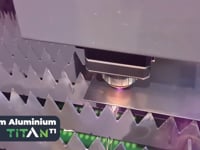 T1 1kW 1.5mm Aluminium - HD 1080p
01:03
3mm Stainless Steel & 3mm Aluminium Cutting - Titan Fibre Lasers - HD 1080p
00:40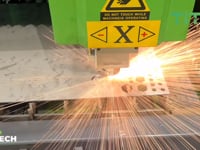 3mm Stainless Steel Cutting - Titan Fibre Lasers - HD 1080p
01:29
Fibre Laser Engraver Demo Videos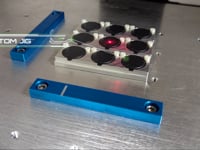 Sequential Engraving - Fibre Laser Engraver - Plastic Caps
01:21
Sequential Engraving - Fibre Laser Engraver
01:10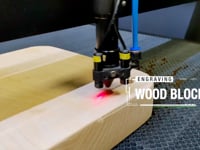 Lasertech CO2 Laser Cutter - Engraving Solid Wooden Block
02:01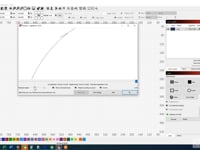 How To Create A Lead In - Lightburn Quick Tips
01:07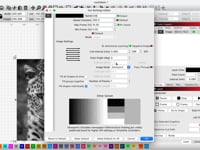 Basic Photo Engraving Directly In Lightburn - HD 1080p
05:29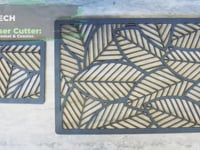 Creative Laser Cutting - CO2 Laser Cut Placemat & Coaster Set.mp4
00:58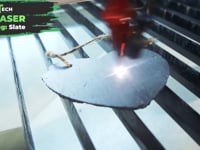 Engraving Slate On a CO2 Laser Machine.mp4
00:58
Making a Cupcake Stand On a CO2 Laser - Mantech.mp4
00:54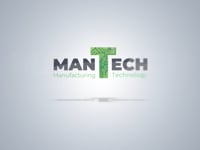 What Will You Make - Laser Cutting & Marking
00:59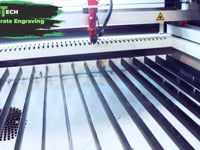 Rustic Wooden Crate - Laser Engraved
00:57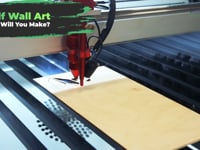 Making Wolf Wall Art On A Laser Cutter
00:56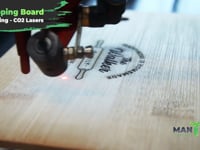 Laser Engraving - Chopping Boards Mantech UK
00:52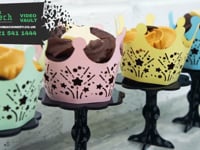 Laser cut Cupcake Stands - Co2 Lasers, Fibre marking machines
01:04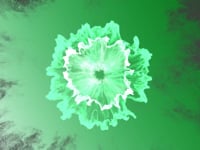 Laser Cut Clutch Back - CO2 Laser Machine
01:05
Laser Cut Catapults - Mantech Machinery
01:06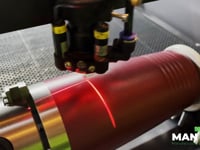 Coated Yeti Cup Engraving - CO2 Lasers
01:17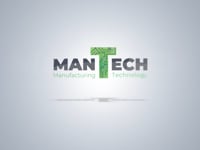 3mm Oak Smartphone Speaker - CO2 Lasers
00:59
Digital Cutting Table Demo Videos
Electric Rotary Tool - Fabric Cutting - HD 1080p
01:24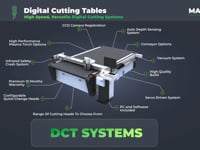 Digital Cutting Table - Various Materials and Tools - HD 1080p.mov
02:16
Get in touch for your
quotation